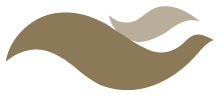 Mortellaro Law Video Library
Planning for your future, protecting your assets, or developing a long term care plan can be an overwhelming process. At Mortellaro Law, we want to ensure you have all of the resources and information you need to make the best decision. Search our video library for discussion topics on all the areas of practice we cover, and more!
Alex Diaz
2023-07-25T18:59:28-04:00
Worried about what happens to your business and family when you retire, face disability, or die? Without proper estate planning, your life's work could crumble. With the right estate plan in place, you can rest easy knowing your business will remain strong and your family taken care of when you're no longer at the helm. Don't let your legacy and life's work evaporate - take action now.
Alex Diaz
2023-07-24T23:13:37-04:00
There is a little known Medicaid benefit that many people don't know about and they don't utilize, and that is adult daycare. An opportunity for individuals to either drop off for either a half day or a full day. This works really well when we have family member caregivers that are trying to maintain a job. This Medicaid long-term care benefit can provide on average with two to three days of adult daycare. And that is on top of the 10 to 40 hours a week that you can get in home care. Watch this information video to learn more. If you have any questions, always feel free to contact us.
Our Latest TikToks