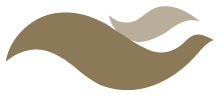 How to Prepare Your Living Will & Why You May Need a Elder Law Lawyer
Let's say you've been in a serious car accident. Would you want to be kept alive by artificial means? How would anyone know what you would choose? A living will spells out your wishes on such matters, so there is no doubt. This important document gives family members and doctors a guideline to follow in the event you cannot communicate with them.
A living will contains your directions for the type of medical care you wish to receive (or not receive) should you become incapable of making or expressing your desires. The living will addresses care for terminal and end-stage conditions, as well as conditions resulting in a permanent vegetative state. Additional care instructions can also be added.
You name a surrogate in your living will. This surrogate is asked to carry out your directions expressed in the living will if you are unable to do so for yourself. Although forms for living wills can be obtained online and completed, we recommend consulting with an estate planning attorney so all of your questions or concerns can be addressed.
Before visiting an elder law attorney to have your living will drafted, you should consider: 1) What type of care will be given in situations where recovery is not possible? 2) What type of care will be withheld in situations where recovery is not possible? 3) Are there any additional directives that family members or medical professionals need to know? 4) Who will be named as the surrogate to carry out the living will, if necessary? Once these questions are answered, your living will can be prepared. A copy of the executed document should be given to the surrogate as well as healthcare providers and other individuals who may need it someday.
All adults should have a living will as part of their estate planning documents. Call Mortellaro Law today to schedule your free consultation with an elder law lawyer so you can be prepared.
Schedule Consultation with an Elder Law Lawyer or Living Will Attorney
Give us a call at 813-367-1500 or fill out the following form to get in touch with one of our representatives.
We'll get back to you as soon as possible.