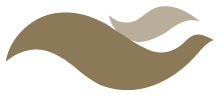 Medicaid Benefits in Florida
Medicaid is the single largest health insurance provider in the United States, covering over 65 million American citizens and other qualified individuals in all 50 states, the District of Columbia (Washington, DC), and all U.S. territories. In one of the most sweeping healthcare efforts in our nation's history, The Social Security Act Amendments of 1965 was signed into law by President Lyndon Baines Johnson on July 30, 1965. In this landmark legislation, the U.S. federal government partnered with state governments to provide coverage for basic health care.
This historic partnership requires states to provide certain mandatory benefits and allows states the choice of covering other optional benefits. States establish and administer their own Medicaid programs and determine the type, amount, duration, and scope of services that meet the framework set forth by federal guidelines. A Medicaid benefits attorney in Tampa from Mortellaro Law can explain the specifics of Florida Medicaid and eligibility requirements.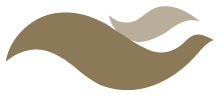 What is Covered by Florida Medicaid?
All Medicaid beneficiaries, in every state and territory, receive the following essential services:
Care provided in community health centers and rural health clinics
Care provided in nursing facilities for people 21 years of age and older
Care provided by physicians, nurse midwives, and nurse practitioners
Early and periodic screening, diagnostic, and treatment (EPSDT) services
Family planning services and supplies
Home health care for people eligible for nursing facility services
Laboratory and imaging services
Transportation for medical reasons
In Florida, Medicaid recipients receive benefits through one or more parts of the Statewide Medicaid Managed Care program. This program includes:
Managed Medical Assistance(MMA): This part of Florida Medicaid coverage provides covered medical services like primary or specialist physician visits, hospital care, many prescribed drugs, certain mental health care services, and necessary transportation to and from these services.
Long-Term Care(LTC): This part of Florida Medicaid coverage provides covered long-term care (LTC) services through a nursing facility, certain assisted living centers, or at home. In order to qualify for LTC, patients must be at least 18 years old and meet nursing home level of care requirements.
Dental: This important part of Florida Medicaid covers all specified dental services for children and adults.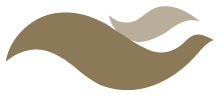 Who is Eligible for Florida Medicaid? How Our Medicaid Attorney Can Help You.
Eligibility requirements for Florida Medicaid include residency in the State of Florida, United States citizenship or meeting certain immigration status, a need for health insurance assistance, being aged 65 or older, being pregnant or having a child under 18, being blind or disabled or having a parent, spouse, or child in your household who is blind or disabled, and having a household income determined to be at or below the current federal poverty level.
The Florida Medicaid eligibility process can be complicated, as can the application process. Michelangelo Mortellaro, Esq., is an experienced Medicaid Benefits Attorney in Tampa who can help you determine Medicaid eligibility and provide assistance with completing the application process. If you have applied for Florida Medicaid and your application has been denied for any reason, call Mortellaro Law today for a thorough review of your case and application.
Michelangelo Mortellaro is a talented and knowledgeable Medicaid Attorney in Tampa FL who can explain how to best reapply for Medicaid coverage, including any information that details problems you have or assistance you may need with the activities of daily living, or other important factors that can help you qualify.
Schedule Consultation With A Medicaid Attorney in Tampa FL
Give us a call at 813-367-1500 or fill out the following form to get in touch with one of our representatives.
We'll get back to you as soon as possible.