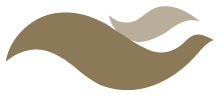 What Do You Need in An Estate Plan for Wills and Trusts?
The foundation of an estate plan is often a will and trust. Adult children with aging parents in Florida may want to ask whether these documents are up-to-date. Wills and trusts are the best way to reduce family conflict by clearly expressing final wishes. Depending on the size of an estate, probate avoidance may be another goal. Mortellaro Law is a Tampa-based estate planning law firm representing Florida individuals in Hillsborough County and across the adjoining counties. Michelangelo Mortellaro works efficiently to provide you with solutions that meet your goals and provide peace of mind. If you have questions — such as what are the benefits of a Revocable Living Trust, when is it beneficial to have jointly titled bank accounts — we can provide answers based on your unique circumstances. Our will and trusts attorneys are the best in the business and we can prepare you for a successful future.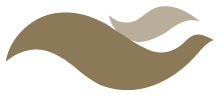 A Comprehensive
Plan
Provisions in a will and trusts can avoid conflict among siblings by designating bequests, naming a representative and including a road map for administering the estate. Funeral arrangements may be included. In the digital age, you may want to include a list of direct debits and online accounts with access information.
Varied trusts exist. Based on your circumstances and goals, our lawyers can suggest which will best meet your needs. A trust may be required when a loved one has a history of poor money management and would immediately spend a gift on unnecessary expenses. Several specialized types of trusts also exist:
A living trust, which may be a vehicle to avoid probate.

A special needs trust that makes sure a gift does not make the beneficiary ineligible for government benefits.
An irrevocable trust for asset protection.
Schedule Consultation
Give us a call at 813-367-1500 or fill out the following form to get in touch with one of our representatives.
We'll get back to you as soon as possible.