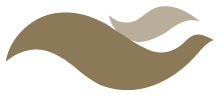 Healthcare Power of Attorney
The Healthcare Surrogate document, sometimes called a healthcare power of attorney, authorizes someone to discuss your healthcare and treatments with medical professionals if you are in a condition where you cannot speak for yourself. This person can ask for, or refuse, treatments, access your medical records, hire/fire medical personnel, and make decisions about which medical facilities are best for you. You can also designate an alternate should your first choice not be willing, able or reasonably available.
Healthcare Surrogate documents can be worded so they take effect right away, or only after your primary physician determines you are unable to make these decisions on your own. But generally speaking, Florida statutes dictate that as long as you have capacity, your instructions will supersede any choices made by the healthcare surrogate. Think about it this way: You have total control of the healthcare decision-making as long as you are able, and the healthcare surrogate steps in and out as deemed necessary.
Why are the Durable Power of Attorney and the Healthcare Surrogate separate documents? Many people, for a variety of reasons, do not want the same person to exercise that much control or to have that much of a burden.
A seasoned estate planning attorney can help you navigate these documents; what should be in them, what can be taken out and how they would work in your unique family situation. At Mortellaro Law, our initial consultations are always free, so it costs you nothing to learn more about these important documents.
Schedule Consultation
Give us a call at 813-367-1500 or fill out the following form to get in touch with one of our representatives.
We'll get back to you as soon as possible.