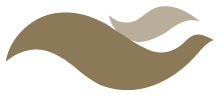 What will happen if you suddenly become incapacitated by an accident or disease, or when you pass away? Your family and loved ones are left behind to face probate processes, worry over finances, wonder about inheritance issues and more, in addition to grieving over your loss and adjusting to life without you.
An Estate Planning Attorney in Tampa can help you prepare for these eventualities, with legal documentation that spells out your wishes for your estate, medical treatments and more. We can also work with you to protect your inheritance from undue taxation, so your loved ones or other beneficiaries get more of what you wish than the government.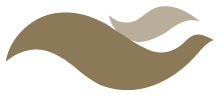 The Role of a Florida Estate Planning Attorney
A Florida estate planning attorney will first explain in easy-to-understand terms what is involved in estate planning. This will include such basics as a will, the probate process, different types of trusts, tax protections, powers of attorney and more. Each client has different needs and desires, so your estate plan is customized to your needs and wishes.
A large part of preparing your estate plan revolves around your specific wishes. Your assets and plans for them, your wishes for medical treatments, long-term care and other future possibilities are discussed. The estate planning attorney will present and explain various options for fulfilling your desires for your consideration. He or she will also explain related laws and how they affect your desires and your assets.
The estate planning attorney in Tampa will also know how to create the precise documents you will need that comply with the sometimes complex laws in Florida, as well as the federal government. They will know just what to include to help you protect and preserve your assets and carry out your wishes for the future.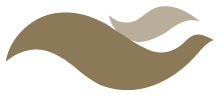 Who Needs an
Estate Plan?
Many Florida residents are uninformed about estate planning. The very term makes them think estate planning is for those with large estates and huge property holdings. This could not be further from the truth. The fact is, everyone needs an estate plan. Not because of wealth or property, but because the future is uncertain for everyone.
An estate plan addresses important factors, including:
Creating a valid and up-to-date will that distributes your property according to your wishes.
Detailing your wishes regarding end-of-life scenarios, including resuscitation, life support measures, long-term care and more.
Powers of attorney so a trusted person can legally handle your financial and medical concerns in the event you become unable to do so.
Tax protections that can preserve most of your assets for your beneficiaries.
Specific trusts or other clauses to protect assets, direct benefits and more.
As you can see, these are issues that almost every person will face at some point in their lives. And when these matters are left unaddressed, then your family and loved ones are left to make them for you, while not knowing your true wishes. This places an incredible burden on them, when stresses are already high because of your death or incapacitation.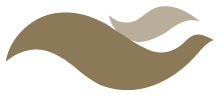 When Should I Hire an Estate Planning Attorney in Tampa?
Every adult should hire an estate planning attorney to help them plan for the future. In fact, your estate planning attorney in Tampa should become a valued partner all through life. As your assets, life situation, marital and family status, career and health changes through the years, these will all impact your estate plan, making periodic updates and changes necessary to reflect your wishes.
The fact is, no one can anticipate the unexpected. Many people live to a ripe old age in enviable health; others do not. Some are stricken with debilitating diseases at relatively young ages. Accidents happen every day that take lives far before anyone expected. Your family and loved ones cannot carry out your wishes without knowing them. Estate planning provides you the opportunity to precisely document your final wishes about everything, in advance, for when the end of life occurs.
As we increase in age, estate planning becomes more urgent. As life progresses, your relationships, health, wealth, and assets become more complex. Protecting them all becomes more urgent. New laws and taxes arise that can impact your assets and final wishes, and must be addressed. All this and more makes estate planning an even greater priority right now.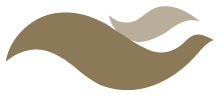 How Do I Choose an Estate Planning Attorney in Tampa?
For those unschooled about estate planning in general, the entire idea of estate planning and choosing the best attorney can be confusing. You may have questions like:
Should I choose an attorney near me?
Can a general attorney help me with estate planning?
How do I choose the best attorney for my needs?
It is always wise to choose an estate planning lawyer who is reasonably nearby, as you will need to meet with them periodically to review and update your estate plan. They should be licensed to practice in Florida, as states establish many laws relating to estate planning and the attorney should be knowledgeable about the laws of your state.
You need an attorney that focuses mainly on estate planning. The ever-changing landscape of laws pertaining to estate planning must be followed closely in order for the lawyer to provide up-to-date and practical counsel. Choose an attorney whose practice focuses mainly (or completely) on elder law and estate planning to be sure your attorney has the experience and expertise necessary.
Some suggested questions to ask include:
How long have you been practicing law?
How much of your practice is devoted to estate planning?
What related certifications or awards do you hold?
Do you foresee any special complications with my circumstances?
How will you communicate with me?
May I have some references/previous clients who can tell me more about you?
Michelangelo Mortellaro has been serving Florida elder law clients for 16 years. He and his team have the necessary knowledge and experience to provide compassionate counsel, reliable legal advice and superior estate planning services. Contact Mortellaro Law in Tampa and Hillsborough County, Florida today at 813-367-1500 or by completing the contact form to schedule a free consultation.